CORNELIUS ANNOUNCES 7TH STUDIO ALBUM DREAM IN DREAM
The genre-defying producer, and multi-instrumentalist Cornelius, returns with his first LP since 2017's Mellow Waves.  The aptly titled Dream In Dream features the musician expanding his sonic universe with angular guitars and lush synthesizer interplay dancing around syncopated drums throughout.
The accompanying video for "Sparks", directed by frequent collaborator Koichiro Tsujikawa features a spark, morphing into a beating heart with the faint outlines of the Southwestern desert in the background.  The spark then explores the landscape before returning to a pulsing body of lights.
"Sparks" follows lead single "Change and Vanish", which was released in February, followed by a rework sung by Japanese vocalist Mei Ehara and also remixed by John Carroll Kirby.
"Sparks" is avaiable as 7″ vinyl release with B-Side "Quantum Ghosts."
Cornelius On Tour
6/16 – Melbourne, AU – RISING Festival
6/17 – Sydney, AU – VIVID Festival
8/19 – Tokyo, JP – Summer Sonic Tokyo
8/20 – Osaka, JP – Summer Sonic Osaka
Cornelius made his name in the 90s with the cult album Fantasma (1997) released on Matador Records which mixed the 60s harmonies of The Beach Boys with krautrock and French pop, and a late-90's sample heavy production reminiscent of Paul's Boutique. He has since released Point (2002), Sensuous (2008) and most recently Mellow Waves (2017). Also known as a world class remixer, he has lent his talents to such artists as Blur, Beck, MGMT, Sting, and James Brown, as well as playing guitar in a re-formed Yellow Magic Orchestra, and recording and performing as a member of Yoko Ono's Plastic Ono Band, and more. His release Sensurround + B Sides was nominated for the 2009 Grammy Award for "Best Surround Sound Album". Recently he contributed his cover of "Thatness and Thereness" to the album A TRIBUTE TO RYUICHI SAKAMOTO – TO THE MOON AND BACK.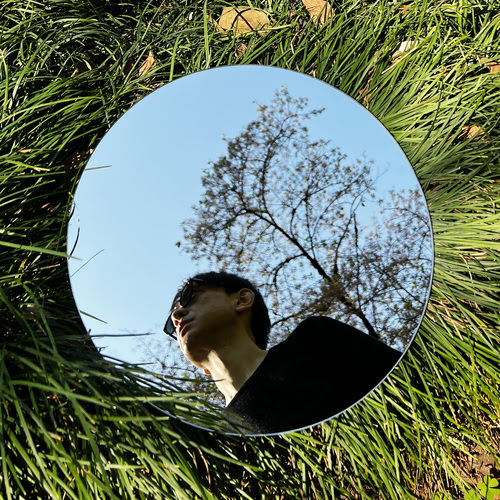 Follow Cornelius:
Website | Instagram |  Twitter | YouTube | Facebook
About Cornelius:
Cornelius is the brainchild of Japanese multi-instrumentalist Keigo Oyamada.  Performing musician since his teens, Oyamada created his creative alter-ego (the name is an homage to the Planet of the Apes), in the early 1990's from the ashes of his previous project, Flipper's Guitar. With the 1997 release of Fantasma, Cornelius gained international recognition for his cut and paste style reminiscent of American counterparts Beck and The Beastie Boys and was released internationally by Matador Records.  Being called a "modern day Brian Wilson" for his orchestral-style arrangements and production techniques, Cornelius subsequently became one of the most sought after producer/remixers in the world, working with artists ranging from Blur, Beck Bloc Party, and MGMT, to James Brown.